Venue Spotlight – Pattinson Lodge
Nestled in the heart of Clermont County lies a true hidden gem. Pattison Lodge in Owensville is not only easily accessible from downtown Cincinnati (take 50 or 32 out east), but a beautiful backdrop for smaller receptions and parties. Included with rental is a superbly crafted gazebo that serves as a gorgeous backdrop to wedding ceremonies and formal photographs.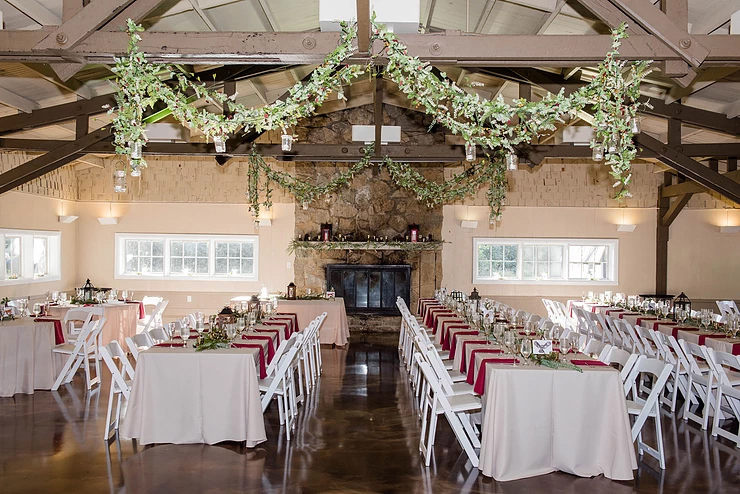 With stunning stone fireplace and lofty exposed beam ceilings inside, and perfectly crafted log exterior, Pattison Lodge instantly transports you to another world. With it's mountain cabin vibe, this is an extremely popular venue in the fall, as autumnal tones and decor work so well with the interior design. This early fall wedding from 2019 used rich reds and dark fall tones to compliment the look of the venue, and the small animal and greenery is a subtle nod to the rural location.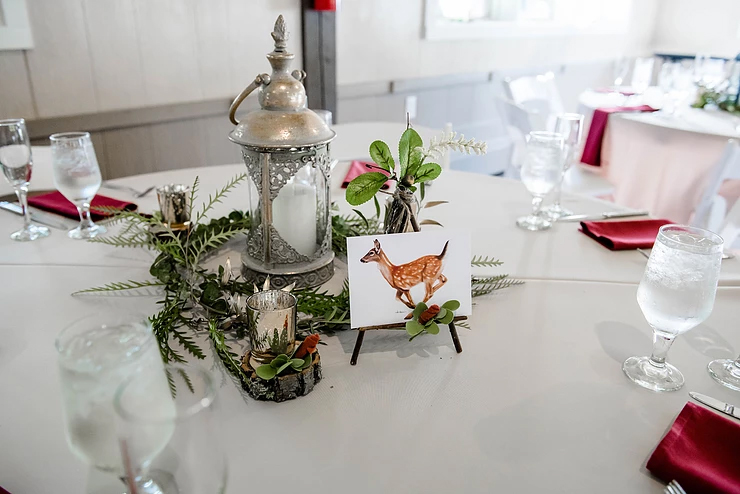 Guest enjoyed a heart of Bacon Wrapped Sweet Potato Bites, Grilled Vegetable, and Domestic Cheese Platters followed by a buffet menu Bavarian Chicken, Vegetarian Tortellini, Seasonal Vegetable Medley and Roasted Rosemary Red Skin Potatoes.
For more details on seasonal menus, wedding reception, or cocktail hours, please contact our sales team at (513) 489 6006, or email sales@chefschoicecatering.com