2021 Food Trends
Spring has sprung, the flowers are blooming, and the culinary world is starting to come to life after a slow winter.
One thing is for sure in 2021, the last 12 months have had a monumental impact on the food and events industry. Health and safety continues to be a hot topic, both in the catering and restaurant industry, and as we continue to put self care and comfort first, we're seeing a much missed up tick in more traditional dinners and lunches – think mashed potatoes, pot roasts, meatloaf – familiar and comforting foods that sooth the soul. But first, let's talk about the most pressing trend of the year: becoming waste free.
Chef's Choice Catering is full committed to Kroger's Zero Hunger, Zero Waste Campaign, as we implement steps to reduce both product and produce waste at events.
We pride ourselves in being able to offer our clients variety – and now we can be even more proud as we introduce more environmentally friendly packages. Our new biodegradable bamboo plates are now on offer for all delivery and set up orders, as well as serviced buffets. Starting at just $0.50 per person, not only does it save the planet, but it saves our clients money!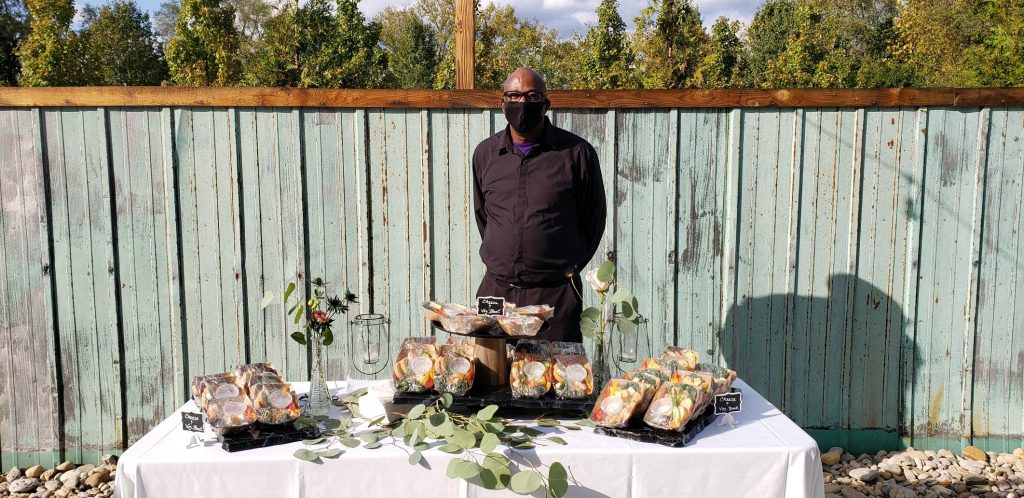 Health and safety has been the topic du jour for well over a year now. Here at Chef's Choice, we have adapted and altered to state and city orders, and worked tirelessly with venues to ensure a safe environment for all of our clients, their friends, families, and colleagues. As we move into the second year of COVID-19, it is worth noting that the health and safety of our staff and clients has always been of paramount importance. We started offering contact-free delivery when we rolled out our Holiday Take & Bake menu last winter, and we will continue to offer this service to all of our delivery only offers. If clients have booked a pick up order, we can load up your car with ease and no contact too!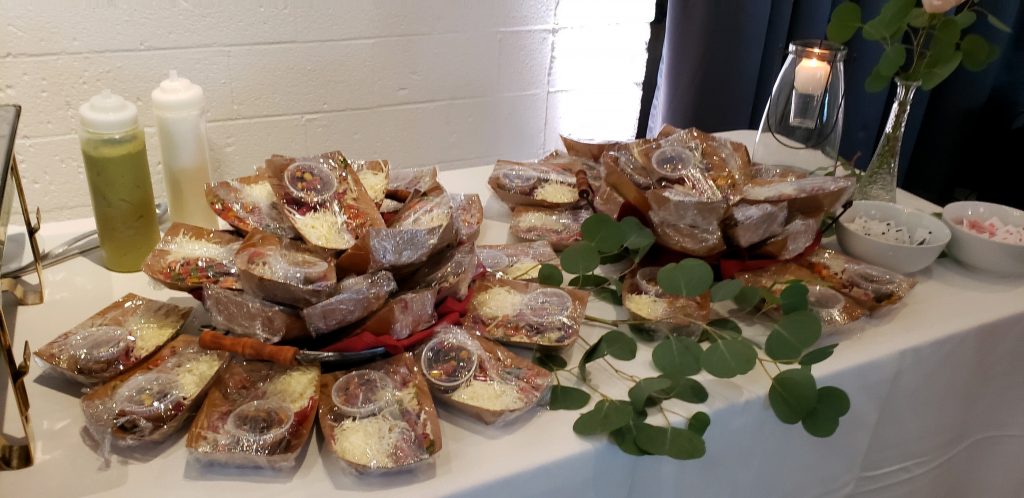 One food trend we are very excited about is TACOS! Our taco and fajita lunches are firm favorites with our corporate clients, but as couples lean towards more casual dining experiences, we have seen an uptick in station menus such as street tacos, slider stations, even bacon bars! Tacos never fail, and with a variety of protein options and toppings, there is something for everyone.