What's In Season – MAY
Towards the end of spring, you'll start to see tiny pops of color filling the shelves at stores, as the start of berry season begins. Raspberries, as well as blue and strawberries (the latter two towards the end of May), make their triumphant return as we herald the start of summer. Join us as we take a look at how we make superb use of berries throughout the month of May.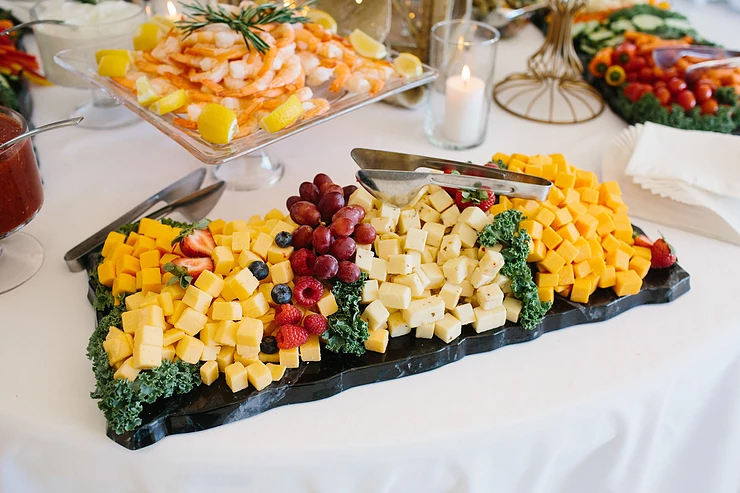 Here at Chef's Choice, we pride ourselves on working seasonally, and often launch new menu items each spring and fall. Towards the end of last summer, we added a load of new appetizers to our menu including items such as Spiced Baja Shrimp with Pepper Relish and Mascarpone Avocado Spread served on Grilled Flatbread (quite a mouthful, eh?) and Whipped Goat Cheese Crostini with Jalapeno Marmalade. These are now regular features on our tasting menus, and have made several appearances at receptions, parties, even a few holiday parties. But in warmer months, we tend to see an uptick in chilled, fruity appetizers, and an increase in sales of our platters and boards.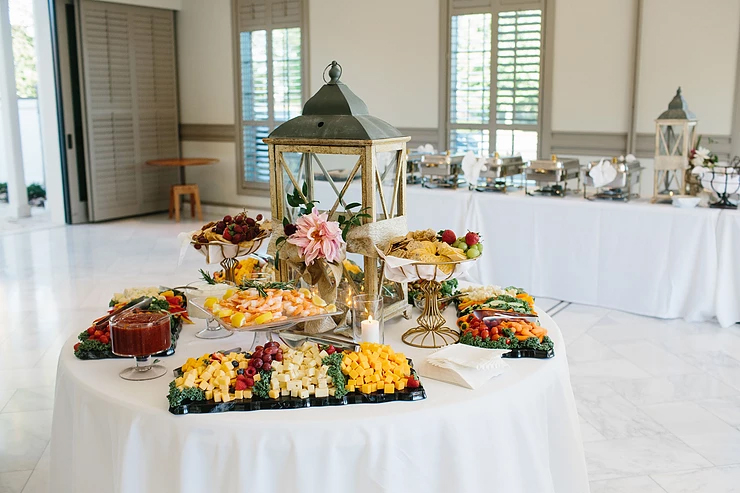 Berries make for a beautiful addition to any board or platter, adding a pop of color and a dash of sweetness to items such as our Murray's Gourmet Cheese Boards or Seasonal Fresh Fruit Platter. Starting at $65 for a 50 person board, they make for a tasty filler for any stationed hors d'oeuvres display.