What's In Season – JULY
Sweet, succulent, delicious, versatile. There is a lot to be said about the humble strawberry. Whether used in a seasonal appetizer (strawberry basil & honey ricotta with balsamic drizzle bruschetta , anyone?) or as part a carefully crafted and constructed platter, strawberries are a regular feature in so many of our summer menu items.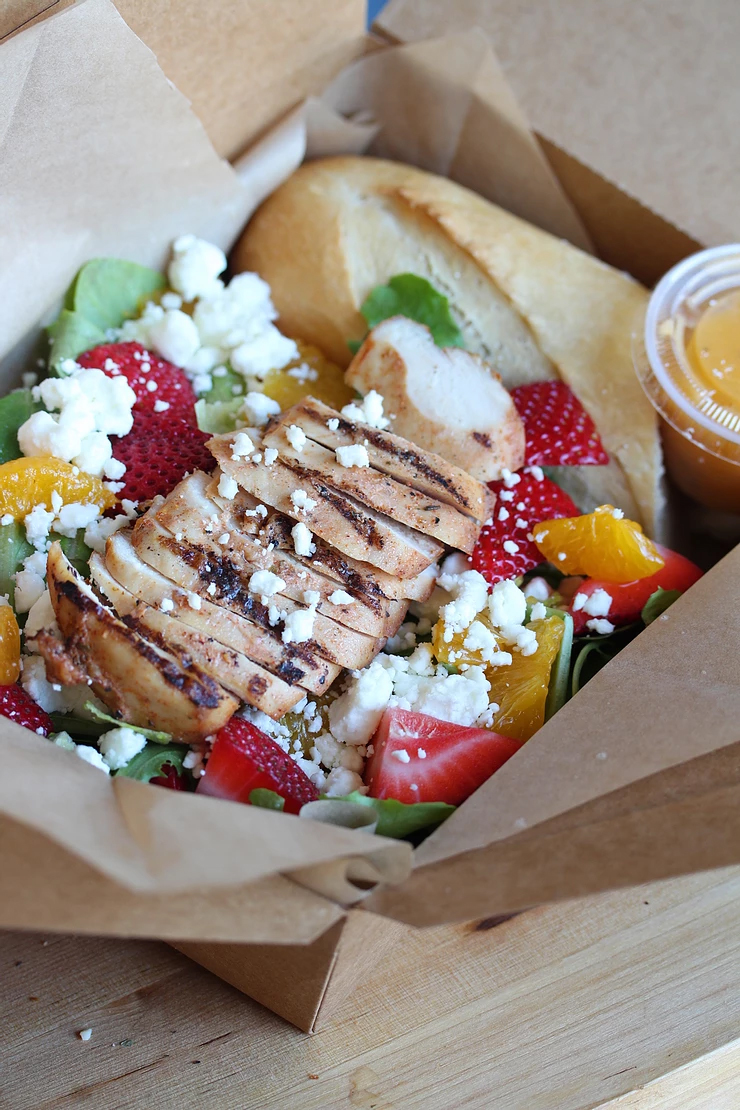 This summer, we proudly rolled out a limited summer boxed lunch menu featuring some classics such as turkey, ham, roast beef, but also some rather unique and special items. Our Summer Salad has been a frequent sight at our summer weddings, and is just one of our upgraded salad options. Knowing how popular this particular menu item is, we decided to introduce it to our lunch menu too. A blend of Romaine and Mixed Field Greens provides a hearty base for the Strawberry, Mandarin Orange, and Feta Cheese Salad. Served with a zesty Citrus Dressing and Grilled Julienne Chicken Breast, this is the perfect salad for these hotter summer months.